Why PFT
A technology-driven approach to investing
Full flexibility
Our advanced tools and accessible APIs help your teams stay ahead on every strategy, from discretionary trading to fully automated execution.
Operational robustness
With rigorous code quality and test coverage, our backend infrastructure combines compile-time safety, scalable security, and unmatched performance.
Ultra low latency
Platform speed determines execution quality. We optimize PFT Enterprise's infrastructure and code paths to provide speed at the level of microseconds.
Quantitative expertise
The PFT Enterprise team has decades of experience building large-scale distributed systems at the financial industry's most successful trading firms.
Unified system
A fully integrated suite of trading tools
PFT Enterprise's visualization, research, monitoring, and automated trading tools enable institutions and professional investors to navigate today's cross-asset market landscape. We also help companies store their assets with Qualified Custodians, locally secure their exchange credentials, manage their portfolios, and more.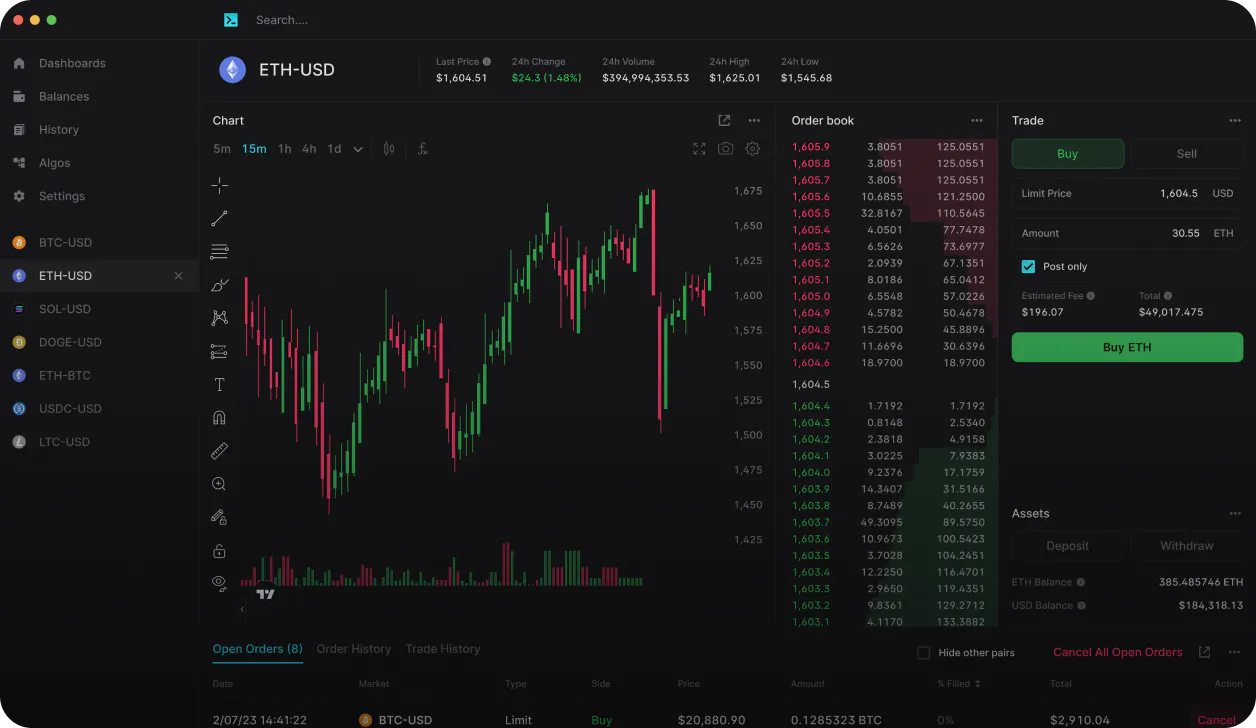 Designed for professionals
Power your investing with speed and flexibility
Save engineering time with PFT Enterprise's low-code trading and algorithm functionality. We handle every detail of exchange and smart contract connectivity, marketdata normalization, and order state management so that your teams can focus on investment strategy development and monetization.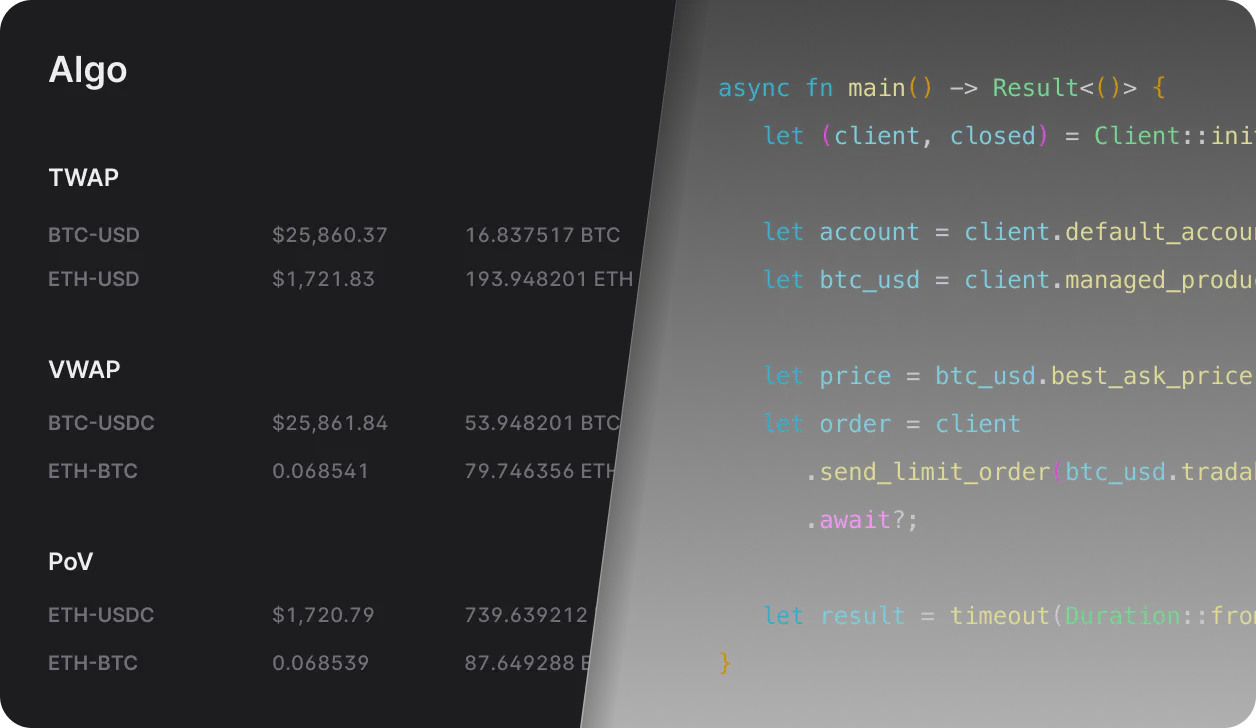 Single access-point
Trade derivatives, cryptocurrencies, digital securities, and more
PFT Enterprise can replace multiple systems investors typically use to access different markets and asset classes. We've cut down the complexity of venue connectivity so you can easily trade on derivatives exchanges, centralized digital asset venues, or decentralized protocols, all from one place. Every day we're expanding to meet comprehensive investment objectives.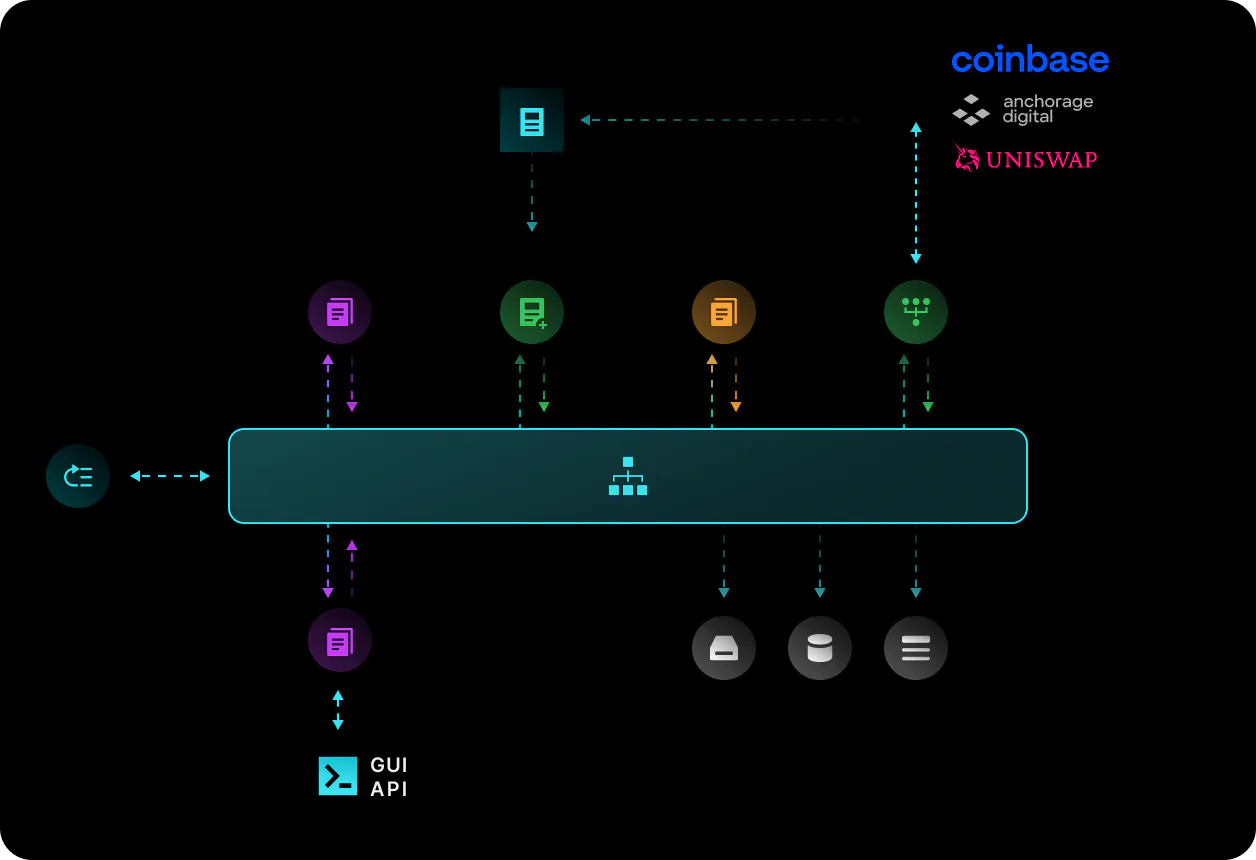 Scale with confidence
The world's most trusted exchanges and custodians
We partner with major exchanges, digital asset venues, custodians, and banks. With just a few steps, you can instantly link your accounts to the institutions you trust through PFT Enterprise, without ever needing to share your API keys or private credentials with us.